Mod News: End Times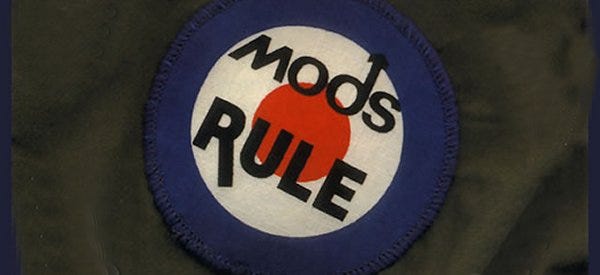 It's the last ever Mod News! And by "ever" I mean "for a fortnight". Why? I'm going to keep you in suspense and tell you right at the end of this post. In the meantime, here's some tasty treats from the modding world to clasp your big mouth around. Onwards!

NEWS
Oblivion mod Middle-Earth Roleplaying Project - which, as you might expect, is a LotR-based total-conversion, has hit a big media update. There's a beta already out, but the screenshots and trailer here showcase that there's much more to come. There's a new trailer on its way in the next week or two as well, so say the devs.
More STALKER follies, too, with this here news update on Call of Pripyat: Redux. One of its big aims is to further the impression of a living, breathing world by randomising AI loadouts across the world. It sounds like a neat addition, though I'm not sure how spectacular an effect it will have on the game as a whole. I'll be keeping track of the mod's progress, either way.
Meanwhile, in lighter news, HL2 mod Attack Day has transferred to the latest available Source Engine, which is nice for it. And Star Wars: Battlefront II mod The Dark Times, originally released last year, here details a new game mode on its way.
RELEASES
Here's a beta for you. cRPG is a Mount & Blade: Warbound mod which takes the persistent character upgrading of the single-player and applies it to the multiplayer environment. I think this one could be worth watching - I found myself overjoyed by the large-scale multiplayer battles of Warband, but somewhat disappointed that it didn't go a step further.
And how about a full-version to top that off? That's great, because I can exclusively reveal that exceptional-looking Left 4 Dead mod I Hate Mounta-- oh, /man/! Alec did this yesterday! Alec! But yes, I've not played this yet, because I am currently the busiest human being there has ever been. You lot seemed to think it was good! No, bad! No, pretty but boring! In other words, mixed reaction. The ModDB crowd seems to like it. Here's where to grab it.
UPDATES
Okay, so this update's not actually released yet. But since there's no Mod News next week, it makes sense to mention it here. Half-Life 2 mod Orion shall be hitting Beta 1.2 on Monday. Expected are a bunch of optimisations as well as five brand new maps, new special effects and new audio. There's a full changelog beyond the link.
Something that is out this week, and has been for the last couple of weeks as well, is HL2 mod Resistance and Liberation. Which is going update crazy. It's time for Beta 1.3 this week, which, along with minor changes, this time includes a brand new map. Grab the installer beyond that link.
Also out is a second version of the pretty Avatar environment mod for Crysis. It's now playable on a wider range of computers, having been "radically optimised", it would seem. Can't complain about that.
AND THE REST
Here's an absolutely spectacularly strange description to use for a computer game: "Haiku-like." That's how Game Developer magazine described Radiator in an interview with Robert Yang, though. It makes sense, though. I mean, everyone knows Radiator's montage sequences have been five, then seven, then five minutes long, right?
And finally, ModDB has announced that there's something very exciting brewing, to be announced in the next few days. People are speculating it might be a solid date for its indie- and mod-centric digital distribution platform Desura, which, when I interviewed Scott Reismanis a while ago, I was able to confirm would absolutely and certainly have launched by April. Man. They've been involved in the mod scene for too long. This will be reaching Radiator/Black Mesa levels of delay, if it's not careful.
So at this point I'd normally sign off with a "Hey, check out UserCreated.org for more!" kinda thing. But there's a problem. We've all been swallowed by PC Gamer. Andrea's spending next week in their offices, and Tom and I have been mounting a careful assault on its pages. To top it all off, I'm having the sheer audacity of going on holiday for a week. Basically, this means updates will be thin on the ground for a short while.
HOWEVER!
The week after that, there'll be some fresh faces added to the team. You can deal with a week off, right? I'm sure Alec will post about anything that's released, anyway. Pff. Alec.