Mod News: Hiding Somewhere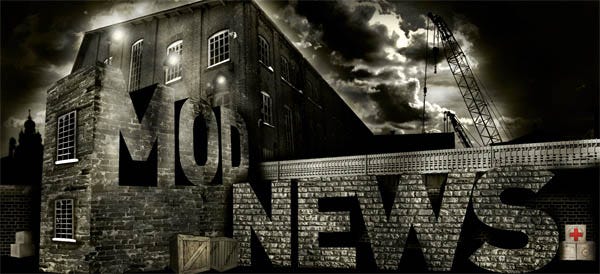 What an absolutely useless week for mod news! In terms of updates and releases, especially. Where are all the hip happenings? I'm quite certain everyone's going to shout at me for being so blind as to not have noticed this or that, but I've searched long and hard to fetch this week's news, which includes Half-Life mods (it's true!) and also news of an imminent Far Cry 2 mod. Read on!

NEWS
So, the main mod news this week is - for once - not PC-centric. I'll mention it anyway, as it's interesting: Portal 2 mods will be available cross-platform. You'll only be able to make them on PC, of course, but you'll be able to share your creations with players on the console toys. Has this been done before? I'm thinking it's pretty much unprecedented, but I might be wrong. RPSers?
Anyway. Half-Life 2 mod Opposing Force 2 is preparing to release a demo. It's a tech demo more than anything, mind, showing off the tweaks the team has made out of the context of the main game. There are also quite a few new screenshots available beyond that link, which are looking as glorious as ever. I am watching with interest.
People are still managing to make Half-Life 1 mods, and still managing to make them look fairly interesting. The Core makes good use of a strong visual style to mask the shortcomings of its mother game's engine, by the looks of things so far. Standard Black Mesa story setup, but I'll be making sure my little eye continues to spy this one.
Then there's Portal mod Deep Chambers, which has a new trailer. A rather manic new trailer, that is, which mainly consists of lots of air jumping and dance music. I am disorientated! But I do like my Portal mods. Watch the video on YouTube.
Far Cry 2: Reloaded exists. This is a mod for Far Cry 2 which aims to bring improvements to both the multiplayer component and the level editor. It should be out in the next couple of weeks if all goes to play, says its developer.
Update of the week, though, has to go to a gorgeous No More Room In Hell media release. This Half-Life 2 mod has been looking good for a while, but some dramatic new screenshots that were unveiled a few days ago have sealed the deal for me. I mean, take a look at that skybox! Man! There's a video beyond the link above, too.
RELEASES
I missed this a couple of weeks back, so here's an interesting-looking Civilization IV mod. It's called Medieval: Conquests, and it's a medieval-themed creation that adds and changes a ton of content to the game. Have a read through this big forum post for the full details, and for a big, hairy download link.
UPDATES
Company of Heroes: Opposing Fronts mod Eastern Fronts has received a new patch. It's a huge update this time, fixing some major bugs and adding a new faction. There are also some balancing changes and a small challenge mode in the mix. Grab it here, or read the full changelog here.
AND THE REST
The 20-brush mapping challenge I mentioned in a previous post has wrapped up. I think voting has closed now, as well. You can have a read through all the gumph here, where you can also download all of the entries and have a play around with them. There are some really inspired ideas here - it's fascinating to see how creative people can be when working with strict limitations. Maybe RPS should make me write these columns in 20 words or fewer.
And finally, the ModDB chaps have rounded up the best Portal 1 mods for you to play while you wait excitedly for Portal 2. Have a go on these six if you haven't already.
'Til next time, folks. And remember, lob me an email if you've noticed something awesome.