Xbox 360 remains most popular Steam controller, but Switch Pro is gaining ground
Taking control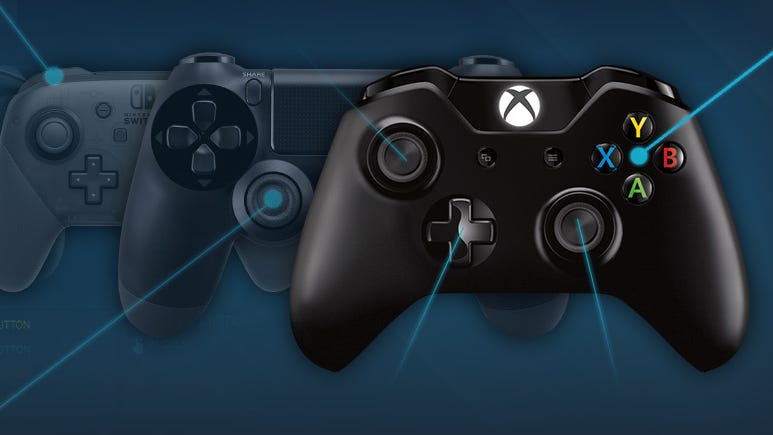 Surprise, surprise, the Xbox 360 controller continues to be the most popular button masher on Steam, according to new figures released by Valve yesterday, but the Nintendo Switch Pro controller is also proving to be a "pretty popular" choice as well, the numbers show. It's still got some way to go before it matches the 27.2 million Xbox 360 controllers that are currently registered on Steam, which make up 45% of the total controller ownership, but ever since Valve introduced an update in May earlier this year that enabled the full feature set of Nintendo's new pad, it's quickly risen to become the 7th most popular controller on Steam.
At the moment, there are 458,725 Switch Pro controllers registered on Steam, and judging by Valve's chart below, that number is set to carry on growing over the coming months. I must also give a special shout out to the 129,783 people who currently have a GameCube controller registered on Steam, as well as the 195,914 people using a SNES controller, you mad geniuses.
Overall, Valve counted at least 30 million players with at least one controller registered to their account, over 15 million of which had registered more than one. Between accounts with multiple controllers registered, as well as controllers that have been registered to several accounts, there's a total of 60 million device-account pairs on Steam.
Elsewhere in Valve's number-ladden pie charts, the PS4's Dualshock 4 controller is "surprisingly abundant", making up 20% of total registrations. That's just ahead of Microsoft's Xbox One controller, which has a 19% share of registrations. You could probably put that down to there simply being more PS4s out there than Xbox Ones at the moment, but even Valve are surprised the percentage is so high. Historically, built-in support for the DS4 has been pretty poor, either with no-built support at all, or requiring the use of dedicated software to allow games to translate PS4 inputs into Xbox ones.
Xbox controllers as a whole, however, are still the biggest group in the mix with a sizable 64% of total controller registrations. Why are Xbox controllers so popular, I hear you ask? It's probably a combination of two things. Firstly, controller compatibility used to be managed by individual developers in the not so distant past, meaning they had to add support for each controller type they wanted manually. Likewise, the last ten years have seen Microsoft put in a truck ton of effort in getting developers to adopt their underlying controller protocol, XInput, according to Valve, making XInput now the most widespread bit of tech when it comes to built-in controller support.
Hopefully, though, the days of manual controller compatibility support will soon be over thanks to Valve's Steam Input tools, which have been in development since 2015 and now support over 200 controller models. By allowing users to remap and share input schemes across a multitude of different devices, support for new controllers can now added automatically as part of future Steam client updates, requiring zero work from the developer and creating a more uniform experience no matter what type of controller you end up using. Are the days of the Xbox controller numbered? Only time will tell.