Murder By Numbers has put me in a pickle about Picross
All will be revealed.... or will it?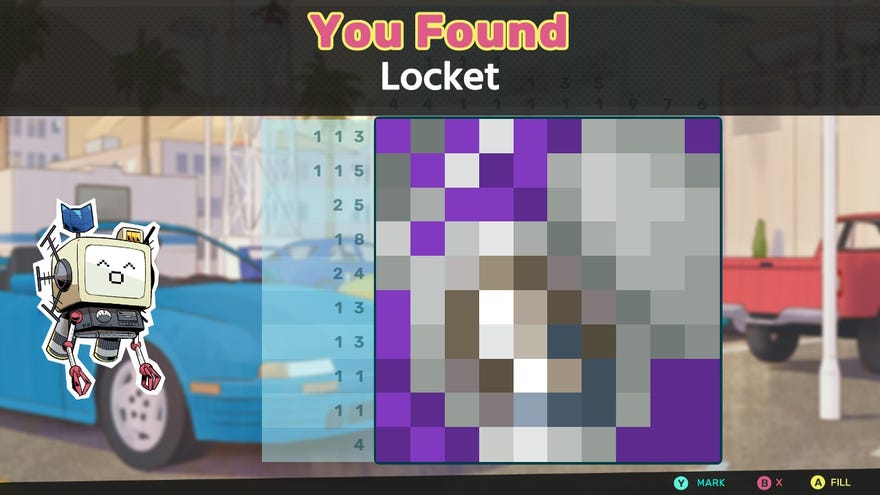 I've been playing a lot of Murder By Numbers this week, the new Phoenix Wright-meets-Picross murder mystery game from the folks at Mediatonic, that Alice Bee reviewed earlier in the week. In it, you play Honor Mizrahi, a former actress who ends up finding a new line of work as an amateur detective after her TV show's main writer chap winds up dead at his desk in a gruesome murder case. It's during this grisly turn of events that she meets SCOUT, a floating robot with a CRTV monitor head whose advanced scanners help her hunt down clues and evidence in the world around her. Once SCOUT's Picross-style sensors have deciphered what he's actually looking at, of course.
So I come to you with an important question today, Picross fans, because it's something that's been bothering me all week. Should you, or should you not, be able to tell what a Picross picture actually is in the moments leading up to a puzzle's completion?
Read the rest of this article with an RPS Premium subscription
To view this article you'll need to have a Premium subscription. Sign up today for access to more supporter-only articles, an ad-free reading experience, free gifts, and game discounts. Your support helps us create more great writing about PC games.
See more information