Occult Dealings: Cabals - The Card Game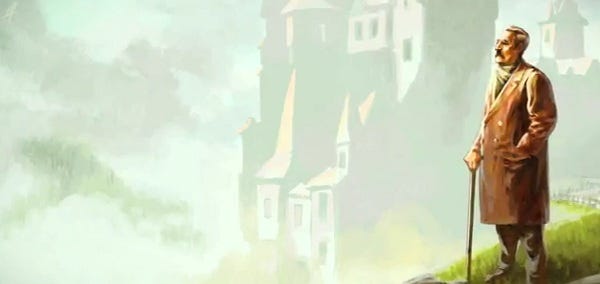 It's been a long time since I played a collectible card game of any sort. I've always meant to play Mythos or the Cthulhu CCG because I enjoy being driven mad by unimaginable and blasphemous horrors, but I've never quite found the time. I have spent a little while playing Cabals though, which is free and has an occult theme. You can spend actual money to improve your deck but it's also possible to earn better cards by playing. Fantastically earnest trailer below.
Those sure are some odd folk and I'm fairly sure I heard 'assoteric', which was, quite pathetically, enough to make me chuckle to myself. I do like the art style though and for some reason the use of a board makes this somehow more gripping. I reckon I'm either going to be addicted to it by the end of the month or I'll have all but forgotten it exists. It is coming to iOS and Android, and will apparently support cross-platform play, which should hopefully ensure a healthy playerbase.
I do want to get into a new CCG, preferably computer-based. The only one I've spent a great deal of time and money on is Spellfire. I was at school then and even the kids who played Magic: The Gathering poured scorn on me and my pals as we attempted to hide in the science labs hurling clerics at one another.
I once swapped my best card to borrow a copy of Duke Nukem 3D. Innocent times. I just had a bout of anxiety, fearing that it may now be worth hundreds of pounds. Apparently, it's valued at $1.25. HA.
Via Indiegamer.