Oh Well, Whatever: Nevermind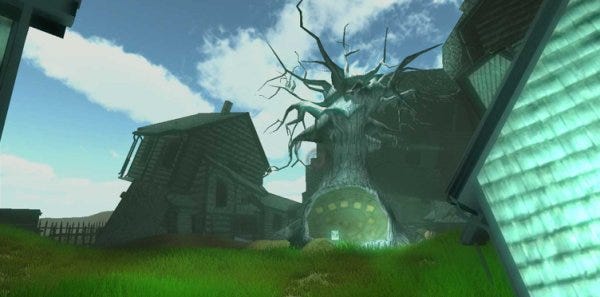 One day, perhaps, all games will respond biometrically. For now, though, we get to examine the experiments and the prototypes, and this is one such project: Nevermind is a student game which involves thirteen students at the University Of Southern California. Their idea is to create a horror experience which you must keep calm to win against. The higher your heart-rate goes, the harder it gets. The calmer you remain, the easier the game will be on you. Of course there's hardware involved, because you need a USB-pluggable biometric heartrate monitor doohickey, but as they point out on their IndieGoGo campaign, you can also just buy the hardware from Amazon, should you want to try your luck against Nevermind's horrors. Oh, and you'll need to support that aforementioned campaign to actually get the game, of course.
The developers discuss their gaming in more detail in a fascinating "making of" video, which you can see below. There's a bunch more on the site.