Panda Protecting Snuggle Truck Is Out, And Very Editable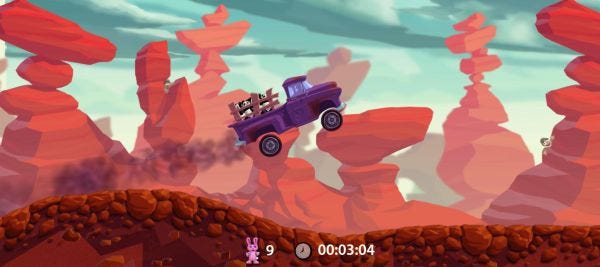 I've never understood the charm of those games where you have to make sure you don't spill something. Going for a walk in a forest is fun. Going for a walk in a forest where I'm trying to balancing a china tea service on the end of a pole is a slow, awkward time where I can't appreciate the woods for the teas. However, clearly I'm a tiny fool because they're immensely popular, and the brilliantly named Snuggle Truck continues the theme in 2D cutesy truck-bouncing. And it's out now.
It's much as you'd expect. Travel from left to right, attempting to keep as many of the cuddly toys in the back of your truck, while negotiating obstacles. Each level comes with five medals to win, meaning you'll want to go back and shave off that vital second, etc.
It also comes with a level editor, and already boasts a further 10,000 levels. And the editor is super-simple to use, letting you create your own masterpieces, then share them with the world. Look, here's how the editor works:
It's only £3.60 on Steam just now, and certainly does what it sets out to do. Personally, I've just never quite got to grips with why you'd want to do that. I'd far rather be hurtling my truck around doing flips and spins, rather than driving like a granny to keep all the pandas in the back.