Paradox 'Truman' Announcement At 3PM UK Time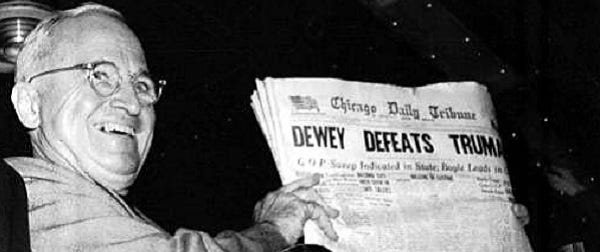 If you're not quite as obsessed with grand strategy games as me, it's entirely conceivable that you don't know that Paradox have been teasing an announcement from their internal development studio. They've done this in typical humurous style, dropping obscure hints that are far from obscure and building up to a video announcement that should be streamed on their twitch.tv channel very shortly, which is to say 3pm UK time (4pm CET, 10am EST). You may have missed it already, but it should be archived there for a short while and if not I'll find a copy and link/embed it somewhere hereabouts. We'll have more details on the announcement later this evening, so do check back. In the meantime, why not join in the discussion and speculation over at the Paradox forums.
For those playing catchup, here are the hints.
'Project Truman' is a historical grand strategy game developed by Paradox Development Studio.

Is this the game you have been waiting for?

You will explore a revolutionary trade system.

Who leads your country is immensely important.

Don´t worry about being a bad boy.

You need to grow your empire home and abroad.

Religion matters... Spread your faith!
Some of those seem like suggestions about changes to a formula as much as hints about the game itself. What do you reckon? What do you want?