Petroglyph Date Rise Of The Immortals Beta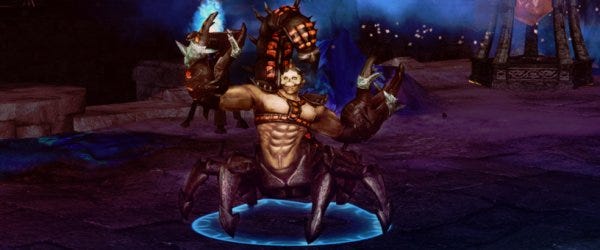 Gosh, it seems that everyone wants a piece of the DOTA pie - I'm sorry - Multiplayer Online Battle Arena pie. RTS heroes Petroglyph have announced that they're accepting sign ups for their take on the genre, Rise Of The Immortals, just here. The event itself kicks off on the 5th of April. The game is, of course, based around team PvP hero combat, but apparently there will also be an introductory PvE mode for those wanting to learn how to play, or simply hide from the harsh judgement of their peers.
There's a video of Petroglyph talking about their game, and you can watch it below. But there's more! A second trailer. Imagine that! The second one has actual game footage. So hurrah for that.