Pinstriped: Pinball Arcade Addams Family Table
Kooky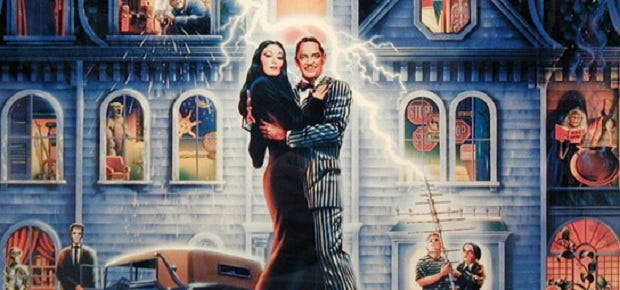 If I write an entire post highlighting a Kickstarter for a downloadable pinball table, chances are I'll receive seven thousand angry emails (92% from other members of the RPS staff), sixteen angrily worded letters and one visit from a door-to-door punchagram. However, when that table is The Pinball Arcade's digital rendition of one of the greatest and most celebrated machines of all time, there are a select few who will send me pleasant emails, kindly worded letters and a door-to-door hugagram*.
Farsight have raised half of the license fee for The Addams Family table, which was created by the brilliant Pat Lawlor. The Kickstarter is here and the remainder of the post contains reflections on events in digital pinball since I last wrote about my passion for the game.
The Pinball Arcade already has a few Lawlor creations, including The Twilight Zone table and the less famous Funhouse, which is a personal favourite of mine. It has a terrifying talking doll head that sleeps, wakes and berates, and is voiced by none other than Mortal Kombat's Ed Boon. That'll come in handy at some game themed pub quiz, eh?
Of recent Pinball Arcade releases, I'm particularly fond of Who Dunnit, mainly because it's a table I have some experience with in the real world. Strong theme (murder mystery, natch), decent selection of shots to make, and tricky to master but simple to play.
As for Pinball FX2, the other major contender in the personal computing pinball space, I assume the Marvel license has been pumping out Guardians of the Galaxy tables with some regularity. Let's check. Ah, just the one. And The Walking Dead.
I haven't tried that one yet but I had a quick go on the latest Marvel offering a couple of weeks ago. It seemed fine, although I still find most of the FX tables to be far too much like theme parks. Feels like I don't have to make a great deal of effort to make all the lights flash and all of the same soundbytes to play over and over and over.
And I still haven't seen the film.
*'Hugagram', incidentally, is the sound a yeti makes when clearing its throat.