No Mine's Sky: Planets3 Alpha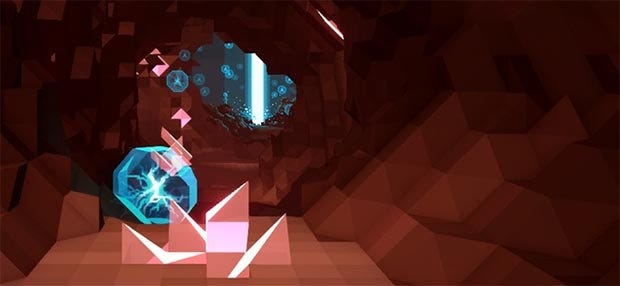 It's got a name so silly that searching my inbox for it is invariably fruitless, but Planets3 has nonetheless caught the hivemind's eye. A bit of Minecraft, a bit of No Man's Sky, the promise of cosmic construction freedom, and even a story structure of sorts so it doesn't feel entirely aimless. Also, voxels. Love a voxel. Particularly when they look quite this pretty. After a successful Kickstarter earlier this year, it's just released its first alpha.

No, I don't have it myself yet, so tough luck if you clicked Read More hoping for an opinion. But the game got a fair few of you talking, so thought you'd like to know. Devs Cubical Drift planned the alpha release as a surprise, and explain that it contains "a first preview of a randomly generated dungeon. The goal is to show you the science fiction RPG aspect of the game and a preview of our generation engine."
It contains two races, the Humans and the Cognitrons. I'm going to go out on a limb here and guess that the latter are a wee bit roboty. However, the alpha is considered a 'prologue', taking place some 200 years before the central mystery planned for the main game (which is theoretically due around October). There's no accompanying video, but this is around a month old if you want a taste of things:
Kickstarter backers should have it already, but if you didn't hop on that particular $300k bandwagon then you can pre-order and achieve the same thing.