Prej Your Allegiance: Sect 8 Prejudice Update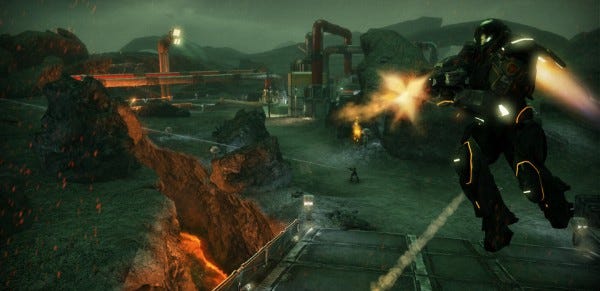 After the RPS Hivemind failed to get everything we were hoping for from Brink, there was a collective sense that we should instead spend some quality time with the more bombastic Section 8: Prejudice. We haven't actually done that yet, but this weekend's looking like a great time to start. The game's just received a patch balancing and smoothing things out (full notes here), and to celebrate the release of the Overdrive map pack this weekend will see players earning double XP. Overdrive details and trailer after the jump.

In short: $4.49 for two new maps, or a third of the price of the original game. Caw, developers are chintzy with their maps these days. They must be raking it in. As for the double XP weekend, it starts on Friday at 1am EST (or 6am GMT) and finishes on Monday at the same time.