Private Dick: Red Johnson's Chronicles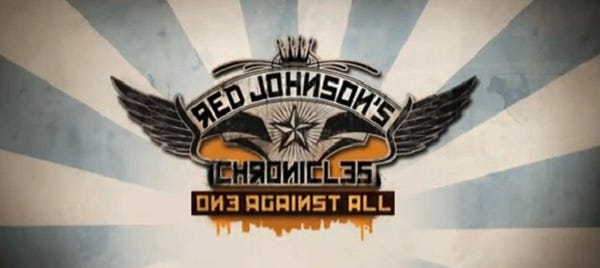 The trailer for Red Johnson's Chronicles, heralding its release on PC following a stint as a downloadable console title, contains a noirish voiceover and a few penis jokes. It doesn't particularly inspire me to hunt down the game, which appears to be set mostly in a diner. There's a bit toward the end of the video where Red flicks through photos of all the things he'll have to deal with during his adventure, but as they cascade across the screen with increasing rapidity, it's clear that the same pictures are displayed repeatedly. Maybe that's a gag that I've failed to understand but, hey, one of the pictures shows a couple of urinals so expect toilet puzzles to go with the toilet humour.
Red Johnson has been around for a while and the new adventure, One Against All, can be purchased in a bundle with the previous game for $29.99. The press release informs me that there are quick time events designed to "[add] dynamism to the adventure", although puzzles and interrogations are the key to successful detecting.