Les Alpes Et Les Pyrénées: Pro Cycling Manager 2015 Out
Tour de France, Tour de France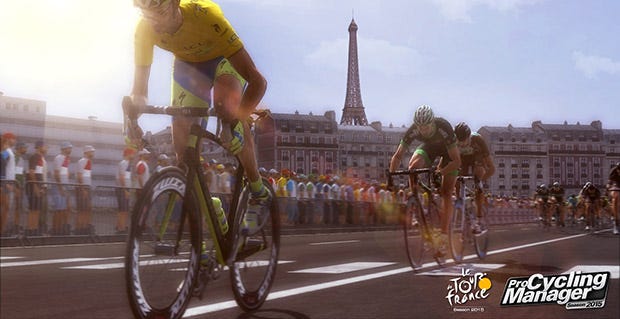 Pro Cycling Manager 2015 [official site], the latest in the yearly cycling management series (which also goes by the name Tour de France, just to make things more confusing) has launched last night. E3 is always an interesting time to release a game, but something tells me the game's audience won't be easily distracted by the bright lights and loud noises coming from LA this week. You guys are hardcore about cycling management.
Look, there's a launch trailer and everything. Featuring a great many lycra clad buttocks, which I can only assume is the main selling point of the game. As is in keeping with annual sports releases, these are better looking tightly clothed bottoms than in last year's version. Pro Cycling Manager 2015 also includes a new ProCyclist mode, which lets you create a newbie cyclist and help him becoming a Tour de France tour de force.
You'll do this through the new rider progress system, which makes its 2015 debut alongside a bunch of other new features like reserve team management and a more extensive scout management system. Like I say, the game is out now, so if cycling management is your bag, go get.