Balls Out: Snooker Is Coming To Pure Pool
Balls!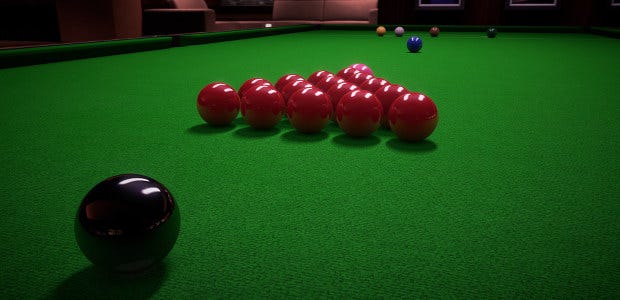 At last, I have a way to experience snooker without the constant and impending threat of getting glassed in the pub for trying to use the cue like a golf club.
We first talked about Pure Pool [official site] earlier last year: a pool simulation accompanied by the sort of shiny sleekness you'd expect out of a Sean Paul video. It made Adam's cold Northern heart go all aflutter having previously only experienced pool in Mancunian public houses where the pool table is a guy's stomach and the cue is an angry human fist. Though the reality wasn't quite the same.
Now, about a year on since launch, the makers at VooFoo Studios have released a new snooker-centric trailer, which retains all the music video hotness of its predecessor. As a Canadian I don't know a whole lot about snooker culture but I've watched enough of it to know it's mostly about rotund white dudes walking out to the theme of Your Sex Is On Fire. I guess you'll have to roleplay that part yourself, or at least "BYOB".
Players of Pure Pool will be able to unlock the upcoming Snooker DLC "soon," say VooFoo. The downloadable content comes with a full career mode at different difficulty levels, two new snooker-centric challenge modes and DLC specific trophies. Check 'er out in action below.