R.U.S.E. Impressions On Eurogamer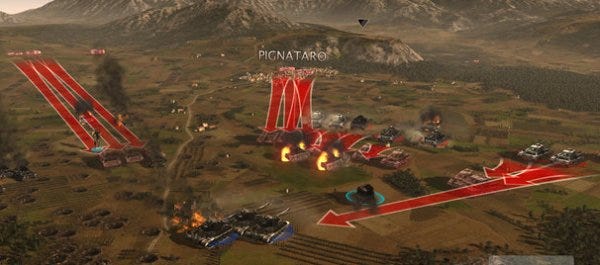 I've been spending some time in the slow-but-satisfying depths of the R.U.S.E. multiplayer beta. Then I went and wrote about it for that Eurogamer website. Here's a taste:
The first impression of RUSE is that this is another "long-zoom" game, where the map and the game space are one. When you zoom right out the gameworld is set in some kind of control room, and is reduced to slowly trundling icons. Zoom in and you can see the buildings, trees and even the movements of individual soldiers. It's not exactly visually breathtaking, but it's sort of functionally resplendent in a way that will make desktop general nod in sated approval.