Rampage: Mountain Man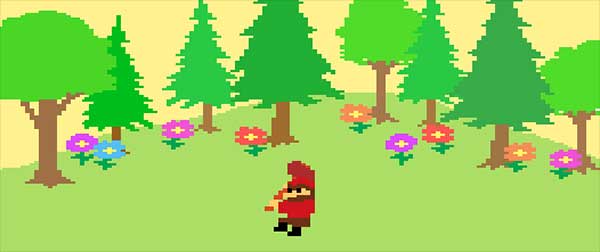 I am on my own in a hotel room somewhere outside on Stuttgart, Germany. If it was so horrible and lonely that it was making me feel a touch psychotic, then I would have a excellent prompt to start talking with worrying sympathy about Mountain Man, a document of one enraged beardy fellow's attempts to destroy an entire town. Alas, it's rather a nice hotel room and I feel quite relaxed. Why can't I have played this whilst suffering one of my legendary grumps? It's just so unfair and... Hang on. This has made me grumpy. Yes! I'm now ready to get a sick thrill out of lobbing boulders at police cars and attractive Alpine lodges.

Mountain Man's one of the very many experimental/misanthropic games to be found on the Adult Swim website, and it's an agreeable slice of Flash sociopathy indeed.
You throw giant rocks at a city, flattening goats, houses, cars, helicopters and rockclimbers en route. That's about it. Is that not enough? Oh, and you have to fight off SWAT teams and yetis (which immediately made me think of SkiFree) on occasion. Basically, though, you're some kind of environmental terrorist with an inspecific grudge against urbanity. Utterly throway, though there is a strategy to hitting high scores - but only in as much as there's a strategy to trying to demolish anything before getting arrested/shot.