Red Orchestra 2 Free Weekend, Map Splendour, OSX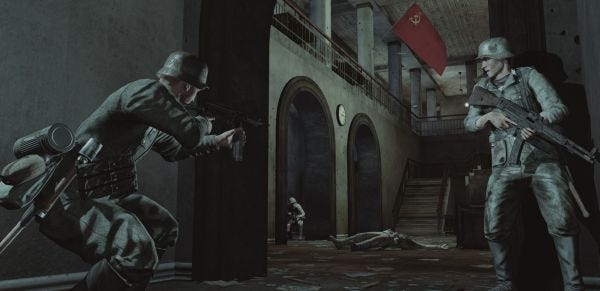 It's magical double-news time for splendid World War II multiplayer (because World War II was totally multiplayer) shooter Red Orchestra 2, with the appearance of new (although actually mostly old) maps via their big mapping competition, and a free weekend on the Steams. Relatedly, these event coincide with news of the arrival of the original game, Ostfront 41-45, on non-windows based operating system for rich people, OSX. The new maps are from the Counterattack contest, and include Winterwald (overall winner, and snowy place), Arad 2 Tanks (which is the Red Orchestra map delivered unto RO2 for tank-war), Rakowice (also a Red Orchestra map, with Russians attacking an airfield), and Stalingrad Kessel (a user-made Red Orchestra map). And all that should amount to more places to make men meet their maker. As in God, not map maker. That would be weird.
Anyway! There's a video of the new maps below.