Redfall's system requirements look reasonable - and it's already Steam Deck Verified
Vampire shooter bites down next week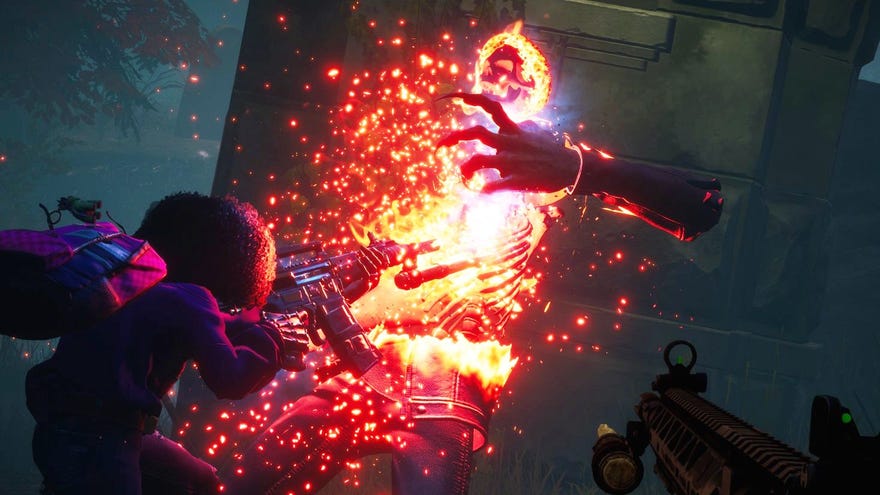 Redfall is Arkane, developers best known for singleplayer immersive sims, trying to take a vampiric bite of open world multiplayer pie. It's out next week and we now know its system requirements. It's also, perhaps surprisingly, already Steam Deck Verified.
Let's just get right down to the specs.
Minimum spec

CPU: Intel Core i5-8400 @ 2.80GHz or AMD Ryzen 5 1600
GPU: AMD RX 580 / NVIDIA GTX 1070 / 6 GB VRAM
System RAM: 16 GB
OS: Windows 10 64-bit
Storage: 100 GB SSD

Recommended spec

CPU: Intel Core i7-9700K @ 3.60GHz or AMD Ryzen 7 2700X
GPU: AMD 5700 / NVIDIA RTX 2080 / Intel ARC / 8 GB VRAM
System RAM: 16 GB
OS: Windows 10 64-bit
Storage: 100 GB SSD
Those look pretty reasonable to my eye, although it's interesting that the minimum spec requires a 100GB SSD. Other recent games, such as Star Wars Jedi: Survivor, listed an HDD as minimum spec and only recommended an SSD. It's also worth noting that these's no indication of how the game is expected to run at each of these specs - whether 30fps, 60fps, or anything else.
You'll find additional "ultra spec" requirements in the full announcement. You'll also find an accessibility guide, which lists the options Redfall gives players to tweak the experience, including screen narration, font scaling and much more.
If you visit Redfall's Steam page you'll find the Steam Deck "Verified" status mentioned in the sidebar, denoting that Redfall is fully playable on Valve's handheld PC. I'm not sure I want to play an open world multiplayer first-person shooter on the Steam Deck, but it's nice that developers are supporting it.
I'm not sure if I want to play Redfall at all. I have no problem with Arkane branching out from their typical oevre, but Redfall hasn't done much to impress me in its trailers and footage so far. Hopefully something interesting rises from the grave next week.