Reign: Conflict of Nations Free, Cheap Stuff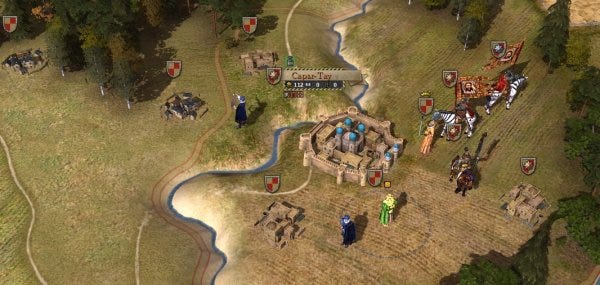 Hello, it's me again with your (almost) daily free stuff delivery. Digital download service Green Man Gaming has relaunched, and to celebrate they've giving us 1c's medieval strategy, Reign: Conflict of Nations, for free. For details on how to claim a copy, click onwards, and below.

The promo code is as follows:
REIGN-100PC-RPSPO
While logged into a Green Man Gaming account, you need to go here then add the code in the 'voucher code' box on the page. The value of the game will then be set to zero, and you can claim it for nowt.
This code can be used to obtain Reign: Conflict of Nations until 23:59:59 on Sunday 10th April (BST).
Other 1c games - Fantasy Wars, Planet Alcatraz, Freight Tycoon inc. - are also bundled together for just £5, which you can see at the bottom of the page. So that is some cheap strategy games.