Resident Evil 2 Remake Is In The Works At Capcom
Coming home.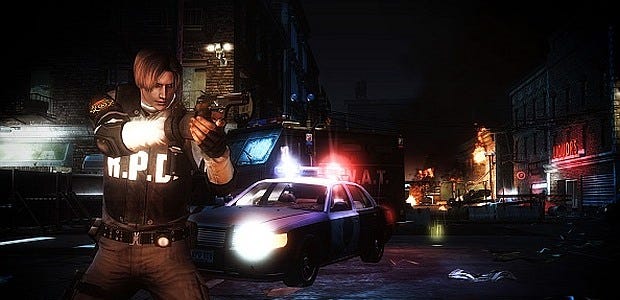 Remember when I was like, "isn't it weird that a bunch of dudes on the Internet are having to remake Resident Evil 2 themselves instead of Capcom?"
The question was posed, the universe agreed, and so the cogwheels turned: Capcom's gonna make a nice lil' Resident Evil 2 remake for y'all to enjoy. Thanks, VideoGamer.com.
The remake is being produced by Yoshiaki Hirabayashi, the same producer behind last year's Resident Evil HD remake.
"We're pleased to confirm that Resident Evil 2 has been approved for development," said one Capcom representative.
"As the title is only just starting its development cycle we unfortunately don't have any additional information or assets to share at this time. However, for now we want our fans to know that we appreciate all the feedback and support we've received on this title. We're looking forward to delivering this highly anticipated Resident Evil experience that fans have been waiting for."
It's unclear what this will mean for the fan remake which has been in the works for years now. The work of a little not-for-profit Italian team called InvaderGames, Resident Evil 2 Reborn has been bubbling away for two years, initially being developed using the Unity engine before moving on to Unreal Engine 4. It features totally revamped 3D models, particle effects, better lighting, textures and animation. You can have a look at 'er below: