Risk of Rain 2 taking action-roguelikeliking into 3D
The mysterious third dimension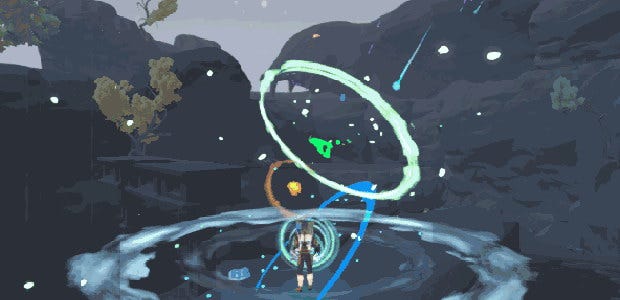 Hopoo Games have announced they are indeed making a Risk of Rain 2 [official site], and this time they're taking the action-roguelikelike into 3D. Adam, Brendan, and The Mechanic have all gushed about Risk of Rain so it's good too hear Hopoo are back for more after swerving to make Deadbolt. Almost everything about Risk of Rain 2 is unsettled for now but Hopoo do share some work-in-progress peeks and say they'll be gabbing away as development continues.
"None of the systems, artstyles, assets, or game design choices will necessarily translate to the final game," the developers stress in the first Risk of Rain 2 dev blog post. As for what it is, it sounds like Risk of Rain but, like, 3D and different.
It is definitely in 3D. Hopoo say:
"Risk of Rain 2 is our first fully 3D project! We think that 3D allows for much deeper design spaces and more possibilities for cool gameplay. Feelings of scale and atmosphere are also much stronger. We are really happy with the core of Risk of Rain - and we're finding it plays even better in 3D. It just won't crash anymore."
You can follow Risk of Rain 2's development on Hopoo's blog.