Robo Not Much Cop: Blizzard Win Lawsuit Against WoW Bot
WoW bot shutdown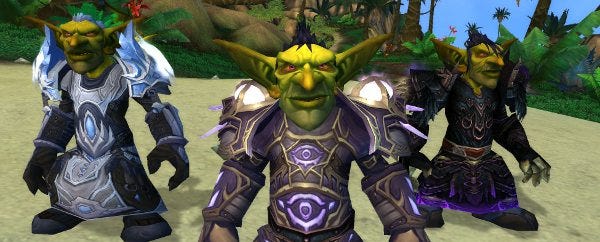 I always think of automated bots in MMOs as a type of game criticism. As in, if your players can, without mod tools, write scripts to easily automate some part of your game, probably that part isn't as engaging as it should be. Probably there's a reason why players want to bypass it.
I also understand why it's bad for a game's community for such things to carry on, so I don't blame Blizzard for winning another agreeing to settle another lawsuit to the tune of $7 million against a World of Warcraft botmaker last week, as reported by WoW Insider.

The decision comes after a two-year long court case and shuts down Ceiling Fan Software, creators of Shadow Bot and Pocket Gnome. Both pieces of software were capable automating whole swathes of the game, from resource gathering to combat to even completing low-level quests for you. World of Warcraft is the kind of game players might play through multiple times, so they have multiple high-level characters; in that context, it maybe makes sense why even people who love the game would be seduced by a bot.
The full ruling draft stipulation can be read as a PDF. This isn't the first time Blizzard have shut down a WoW bot, after taking down Glider two years ago.
I checked and, at current rates, Blizzard's $7,00,000 payout would let them buy 4,169,900,000 World of Warcraft gold.
Update: A reader got in touch to outline the ways in which I was wrong in my original post above. This isn't a ruling, but a stipulation agreed by both parties. In other words, both sides have agreed that Blizzard should win. The court has not yet ruled (as far as we know), and the stipulation linked above is probably a draft rather than the final wording of the settlement. Thanks Mark!