RPS Asks: What Do You Do When Tech Dies?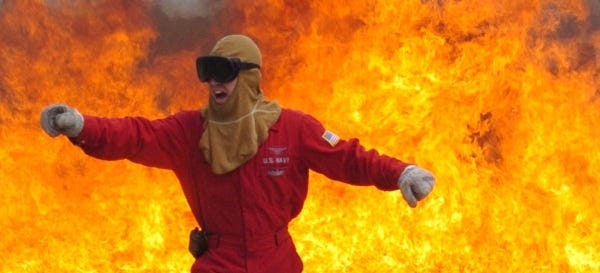 My default position when old-ish tech dies is to assume it's too much hassle to deal with the company, and that something that lasts 3+ years needs to be replaced properly. It might just be me, but I don't think it is. I hear a lot of people asking for suggestions to replace dead technology: it seems more people check Amazon before checking warranties. But December and January were disastrous months for technology for me. In order: my monitors died a week apart and my mouse squeaked its last. I'm still getting teary-eyed just thinking about it.
The first thing to go was my Hanns-G 28" monitor. I hated the thing: Despite being huge with a 1900x1200 resolution, it had terrible backlight trouble. I've longed for it to die, but when it would no longer switch on, finding a suitable replacement proved troublesome. Shortly after I'd bought one, my secondary Samsung refused to turn on as well. When the Hanns-G went I didn't even think to check if it was in warranty as I tend to just assume that things won't be replaced. I was eager to get rid of it, but replacing it cost £250. When the second monitor died, I couldn't even find details of it existing on the Samsung site. I spent another £100 to replace it.
Then my Logitech mouse died. By then I was sick of spending money replacing things that really shouldn't have died. The mouse, an MX518, had lasted half the time of its predecessor, so I went on the Logitech site to see what options were available. They have live chat support and I connected to one of their operators. I explained that the mouse was no longer scrolling and that it was a problem that was occurring no matter where it was plugged in. The support staff took a few details down. The mouse was just out of warranty, but because I'd received it as a gift and couldn't remember when I'd been given it, he arranged for a new mouse to be ordered. Technically an upgrade.
When I think of the keyboards, mice, headsets, graphics cards and monitors that have been tossed out, I get a little queasy. Would Hanns-G/Samsung have given me a replacement? Are Logitech particularly good at this sort of thing?
So what do you do when things break down? Are you aware of your warranties, or do you just check what the next affordable replacement is? Who's good at making sure their customers are looked after?