RPS@PAX 2023: Life Is Strange meets We Are OFK in dino visual novel Goodbye Volcano High
Sad teens making sad music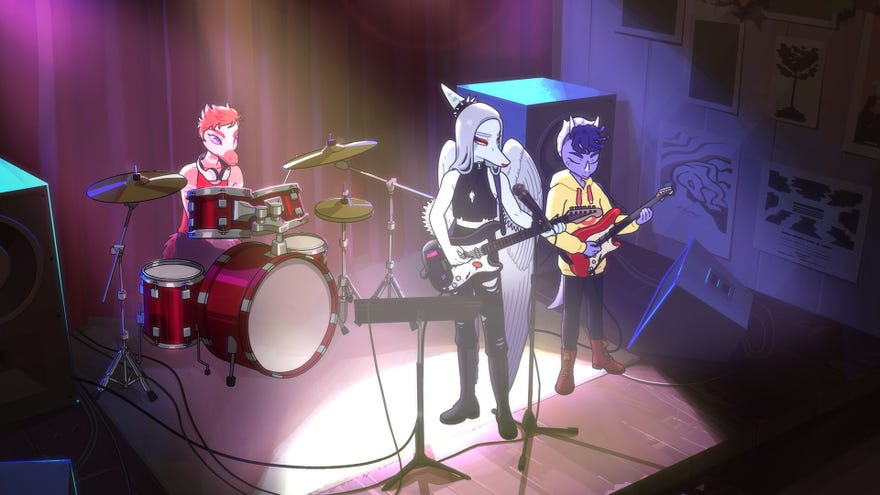 We've had our eyes on Goodbye Volcano High since it appeared in Sony's State Of Play back in February and the demo at PAX East is one of the first times that the devs have placed a game preview in the hands of eager players. I had the chance to sit down with the demo and play KO_OP's teen dino adventure first hand. Check out the video below if you're interested to know what I thought:
Goodbye Volcano High follows a group of teen dinos as they begin their senior year of highschool. It's part coming-of-age visual novel part rhythm game as the group try to grapple with school while also trying to make it big as up-and-coming musicians.
I had a great time with the demo, and it looks like we won't have to wait long for the full release at Goodbye Volcano High is launching on Steam and PlayStation on June 15th.
For more PAX game highlights make sure to check in with our RPS@PAX tag to see everything we've been getting up to. We've got a lot more indie game highlights coming up straight from the show floor, so look out for those videos soon.