Have You Played... Salt?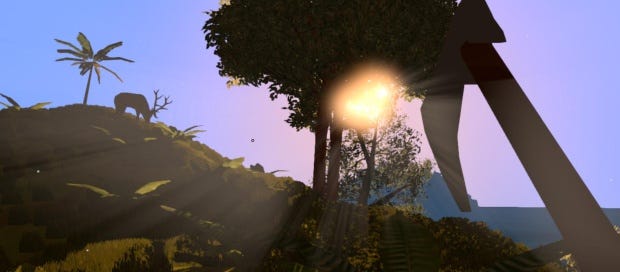 Have You Played? is an endless stream of game retrospectives. One a day, every day of the year, perhaps for all time.
When it comes to survival games, there's a definite emphasis on struggle and conflict. Not so in Salt, possibly the gentlest, most soothing survival game of all.
I spent so much time with ship sailing Salt, boating from island to island, gathering wood and food, calmly looking for treasures, and very occasionally battering at a plate-faced pirate. And the game has continued to evolve since then, adding in a new UI, far more things to do, more interesting ships, and constantly improving the look of the thing.
But most crucially, it remains just so gosh-darned relaxing. You need to find food, but not so much. You need to avoid danger, but it's fairly easily done. For the most part it's about bobbing about on the ocean, contemplating which unexplored island you'll head to next (once you've got a sextant to start mapping, of course.) You can get it on Steam for £11, or $15 via the game's site.