Shadow Run: Contrast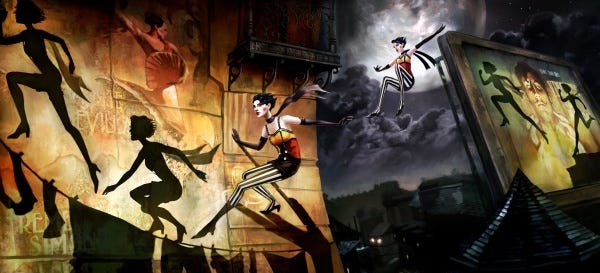 Contrast does trailers really well, and really badly. The previous teaser trailer was a fine thing, but left it a bit obscure what was game and what was cutscene. The new trailer is another absolutely gorgeous thing - a real pleasure to watch - but I still don't feel any wiser about the game.
The premise, once fathomed, seems a great one. You play a character - seemingly the imaginary friend of an imaginative little girl - who is able to run about on the surface of shadows. That provides platforming fun that lets you defy the real world. But I'm not convinced I've seen the game running properly yet. The screenshots similarly seem to focus on interstitials, and not the core game itself. I hope it can match.