Shoop Some Hoots: NBA 2K10 Trailer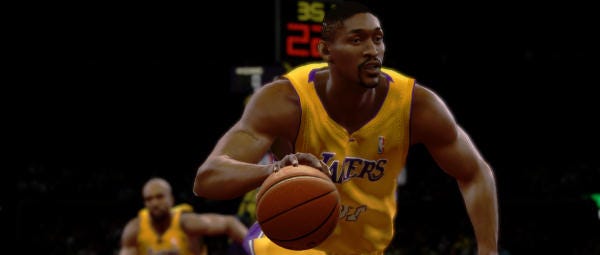 2K are putting in an impressive fight for the ceaseless sporting sequels crown, fighting the only other contender, EA. But a piss into EA Sports' eye, as their ignoring of the PC continues for a number of their titles. 2K are no such hatemongers, and while we'll have to somehow live without endlessly mediocre NBA Live series, the rival NBA 2K10 will make it to our door. And cor, it looks frighteningly real.
There's no demo about just yet, so there's no way to know if this will include 2K's incredible new commentary technology that does away with "stitching". It is some sort of witchcraft that makes the commentary flow naturally and relevantly, without that "And JONAS throws the ball to the LEFT and passes to SIMONS" silliness. I'd be surprised if it weren't in there.
The 2K NBA titles have consistently scored higher than EA's diminishing returns, although both suffer from horrendous content bloat. It'll be interesting to see how the 2010 releases, both due out before Christmas, compete. In the meantime you can say "Ooh" and "Blimey" at the graphics, and then wonder if you'll even have a hope of being able to control something that complex.