Shooter With RPG Bits: Salvation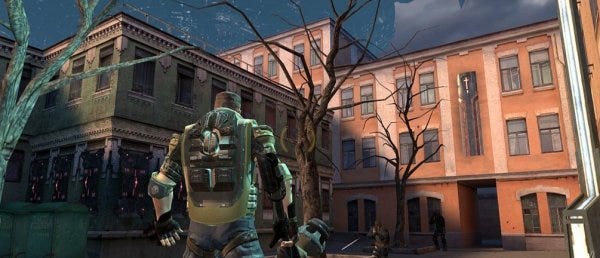 Throughout 14 missions grouped into 7 episodes, the player will take up roles of Narumi Amano, - a genetically modified assassin, Sergei Thor – the captain of east European resistance cell and Alexander Geist – a rather cynical psy-powered smuggler with his own motives to hate the Regime.
Oh, baby. It's another offbeat shooter from the East, Salvation by Black Wing Foundation. The Kiev-based developers have announced that their Source-engined science fiction game will include "stealth", "action", RPG-elements and other checklist-derived features. It's looking fairly dismal from this initial announcement, but you never know. Hidden gems seem to be finding their way out of the East on an irregular basis, and this could be one.... Maybe.