Words & Music: Play 33 Text Adventures Inspired By Songs
Phonog<del>r</del>ames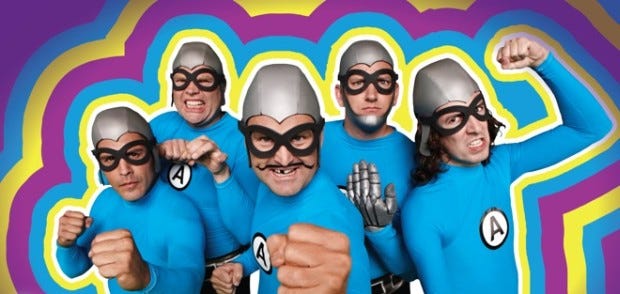 "I need you to head down to the bad part of town and check out a StepEasy squattin' in the industrial quarter. Dame across the street said she saw a lady, she thought it shady somehow. A man came through the window and she was struck down (I mean the lady) old dame thinks, to her doom. But listen, can you do this? I mean with all that happened before--"
ShuffleComp is a competition where people were challenged to create interactive fiction inspired by songs. The result is 33 short games, each based upon a single track. The above quote is from Groove Billygoat, a game inspired by Michael Jackson's Smooth Criminal, and there are other games inspired by Oingo Boingo, Barenaked Ladies, Genesis, The Byrds, Quantic and a lot more. Most of them are even playable with a single click in your browser.
The competition is partly inspired by Apollo 18+20, an album of interactive fiction created as a tribute to the They Might Be Giants album Apollo 18. But aside from being revealing about the predictable music tastes of literary nerds (Elliot Smith, Joanna Newsom, Talking Heads...), the games are a great entry point for anyone intimidated by normally lengthy text adventures. A lot of the games get in, make a joke and end quickly (as per Look Around the Corner, by Robert Whitlock), meaning you can play them in less than the time it takes to listen to their inspiration.
This also has the joyful side effect of effectively turning the music videos for these songs into expensive game trailers, and allowing me to embed the below.
Voting for the competition's winners ends tomorrow, so if you've thoughts on anything you play you can submit them here. Or you can re-visit the ShuffleComp competition thread sometime next week, when the list of 33 games will have been whittled down to the ten best.
The header image is of The Aquabats!, of whom I had not heard despite their being a band, a TV show, and superheroes. They provide a more colourful image than screenshoting the black-on-white text of one of the games.