Sky High, Or Below The Rim? Skyrim Specs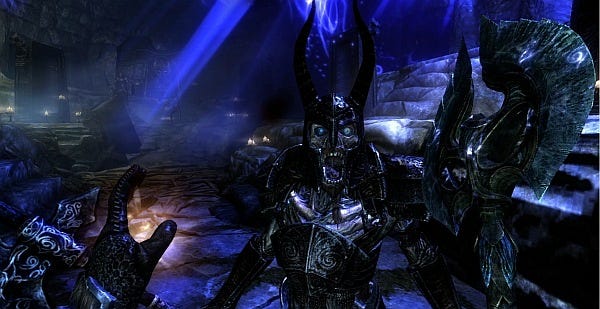 Will Skyrim run on your PC? Well yes, actually, there's a fairly good chance it will. Bethesda have revealed the specs necessary to make it run at all, or make it run all fast, and you can see them below.
The surprisingly low minimum specs, as spotted by VG247, are as follows:
Operating System: XP/Vista/7
CPU: Dual Core 2GHz
Memory: 2GB RAM
Video card: DX9c, 512MB RAM
And the slightly more intense recommended specs are still not astronomical:
Operating System: XP/7
CPU: Quad-Core Intel/AMD
Memory: 4GB RAM, 6GB HD
Video card: DX9 1GB RAM (GTX 260/Radeon 4890 or higher)
Do you have those? If not, you're probably not playing much of anything lately.
The game is out in... eek, only 17 days!