Skyrim Tests: Skeletal Horses, Giant Enemy Mudcrabs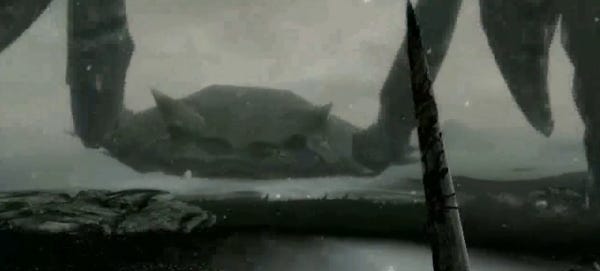 Fus Ro My! This is the second Skyrim video of the day that's had me all wibbly. Bethesda's Todd Howard was on stage at the Dice Summit yesterday, and talked about an internal, company-wide gamejam Bethesda held: the Skyrim team took a week off from carving out individual fork tines and working out the perfect cloud wisp equation to make whatever they wanted for Skyrim. There's no guarantee we'll get to play with the results, but the buildable houses with skeletal butlers, Thief-style water arrows, combination spells, mahoosive Mudcrabs, and much more all look amazing. I'm considering starting a Kickstarter that'll fund my trip to sit outside Bethesda for a month holding a sign that just reads: "Do It!". Video is, you know, down there.
I can do without the music, though.