Arcen's Starward Rogue Released, Bionic Dues Free
Good stuff!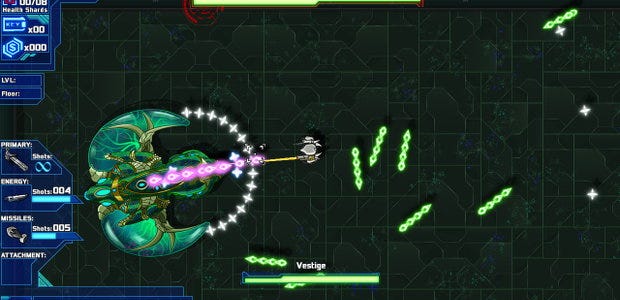 Burning out on making Stars Beyond Reach, Arcen Games announced a few months ago they were putting the 4X strategy game to one side to focus on a roguelikelike they'd been toying with for a while. That game, named Starward Rogue [official site], is now here. It's a top-down shooter with oodles of bullets to dodge and bosses to battle, about mechs exploring a mysterious structure stuck in the side of a star. It's colourful!
Ooh, and to celebrate the launch, their 2013 tactical turn-based mech 'em up Bionic Dues is free if you grab it now. Have you played it?
First, Starward Rogue! It's a bullet hell-ish roguelikelike items where you'll roam catacombs, find items, level up, and shoot a whole load of enemies. It's got mod support too. Have a look at the launch trailer:
Starward Rogue is £8.09 on Steam and the Humble Store (who simply give a Steam key anyway), thanks to a 10% launch discount.
As for the Bionic Dues freebie, until 6pm on Saturday (10am Pacific) you can download it for free from Humble for keepsies. It comes as a DRM-free download and a Steam key too. As free games are everywhere nowadays, hey, have a read of Wot Adam Thinks if you'll need persuasion to actually give it a play rather than just adding it to a vast stack of games you sleep curled atop.