Bang Thhhwpp Splat - Sniper: Ghost Warrior 3 Announced
Taking aim at 2016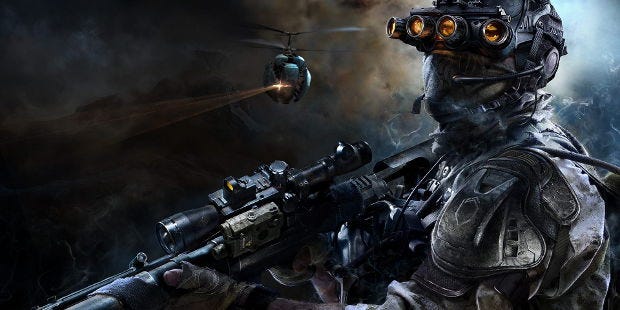 Given the option in an FPS, assuming I'm too far for a shotgun and the game's stingy with revolver ammo, I'm awfully happy with a sniper rifle in my virtual hands. Great noises, sniper rifles. Popping heads with a bolt-action rifle, nervous that their pals are getting closer and closer, is up there with slide-kick-shotgunning and dual-pistol-side-diving on the list of Cool Ways To Kill Virtual Men. So here, CI Games have announced Sniper: Ghost Warrior 3, and they want this one to be a little less cheap and cheerful.
The first two Ghost Warrior games were a little shoddy and sold at budget prices. GW3, they say, will be the "first AAA production effort" in the series. CEO Marek Tyminski added, "The Sniper: Ghost Warrior franchise is one of the most popular in the CI Games portfolio with over 5.5 million copies sold, so we're investing a significant amount of effort into the third installment." One imagines that'll mean a AAA price tag too.
As for what 3 will bring, CI talk about "non-linear, sanbox-style gameplay on large open-ended maps" where you can shoot folks from afar, sneak around, and do normal shooty-shoots if you fancy too. And judging from the one piece of artwork we've seen from the game, that picture up top, we're spliced with insect DNA and have a little robot friend.
CI plan to release Sniper: Ghost Warrior 3 in 2016.