So: Skyjacker's Space Combat Looks Impressive, Demo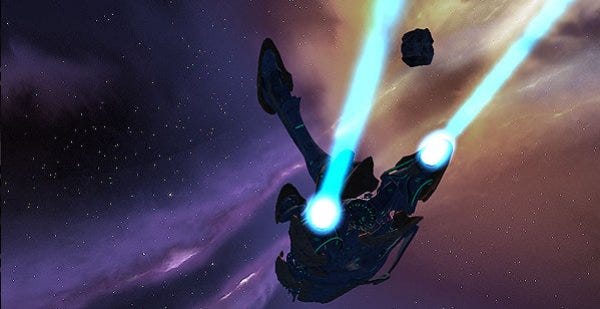 It's been a long time since I got properly stuck into some un-MMO'd space combat, and I think it's about time. Skyjacker could be the one, with some spectacular visuals and giant asteroids with lava boiling out of them. All space games need those. So few remember to include them. To give you some sense of the ambition that the team are attaching to their project, it's worth noting that they've taken it to Kickstarter with a target of $200k. It'll be interesting to see if they hit that, what with space combat fans so often complaining that the genre is neglected.
What more do we know? Well, there's even a demo for you to play. That should answer a few questions. Also colourful space-biff video below! Jolly good.