Something Else: Fleish & Cherry In Crazy Hotel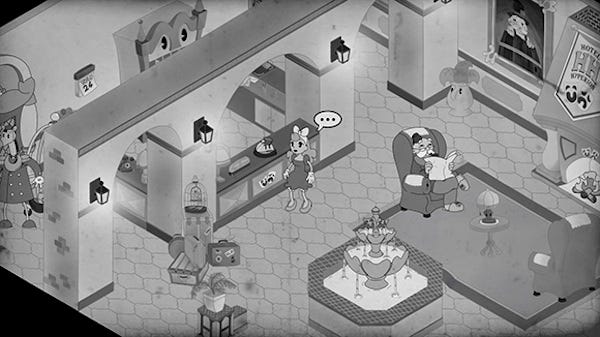 Fleish & Cherry In Crazy Hotel remixes dodgy old 1930s cartoons to produce a game that looks quite unlike anything else I can recall. It's basically a tribute to that early era of animation, and "will be full of details and tributes to the history of animation and to the great artists of the time like Walt Disney, Ub Iwerks, Max Fleischer or Friz Freleng". The proposed project comes in five chapters of environmental puzzling, but that's going to require a bit of the old crowdfunding, of course.
Slightly awkwardly-voiced trailer below.

The crowd-funding tier rewards are actually pretty interesting for this, so it's worth taking a look at what they're proposing.