Space Demo! Space Video! Arvoch Alliance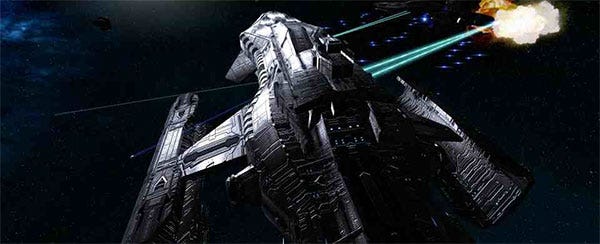 It's all been dragoning and mining and dildo-waving and warfaring this week, so let us not forget that there are many other places videogames can visit. Arvoch Alliance, follow up to the Evochron games, purports to be "the definitive 3D space combat game." I do like a bit of space combat, although all the talk of Newtonian physics and an incredibly elaborate targeting system has me immediately worried I may be fluffy for this one. Find out for yourself though: a svelte 250MB demo is out now, as is the full game. But what does it look like, a man perhaps once bellowed in mild confusion at his cold, unresponsive monitor? It looks like this, silly.

I don't think I've ever given any of the Evochrons a try personally - presumably there a few veterans here? Have we lapsed in not covering it to a more fulsome degree?