Space Shooter Meets Metroidvania In A.N.N.E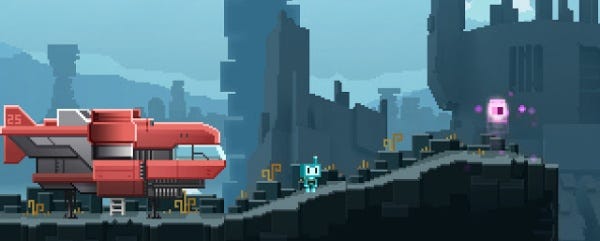 Metroidvania meets Gradius sounds like the sort of thing you could only wish for, chin leant your your interlocked fingers, elbows on the windowsill looking out into a rainy day. But by crikey, that's what Gamesbymo are up to with A.N.N.E. A 2D pixel art hybrid of ship-flying shoot-em-up and physics puzzles, and on-foot platforming that promises Metroid-like progression. Wants.
All that is accompanied by some really beautiful music from Miyamo, which you can see and hear below.
There's an inevitable Kickstarter, looking for $70k that I'm now wishing I had to put in there - although he's already over a tenth of the way there in just a couple of days. Here's the pitch video:
Want want want.