Splendid Prohibition: Omerta - City Of Gangsters Trailer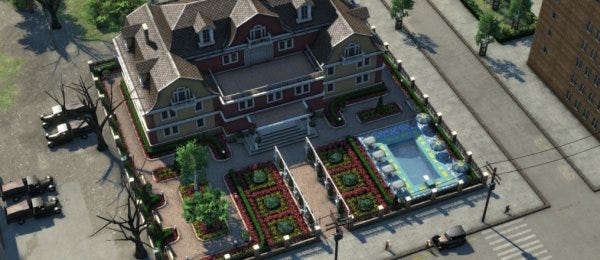 Kalpyso and Haemimont have released a footage-driven trailer for Omerta - City Of Gangsters. What is presumably an offshoot of their most recent Tropico engine is actually looking pretty good for the big outdoor city stuff, but perhaps a little less shiny when it comes to dealing with the nitty-gritty of combat and gangster-hobbling - although it will probably please most of your to learn that the combat stuff is going to be turn-based, while the city-level management stuff is in real-time. Still, that aspect of it will, one would hope, diminish next to the real task of trying to take over the city, battle with other bosses, and to deck out your gangster headquarters with baubles earned with your ill-gotten blood/booze money.
Also: nice jazz. Take a look, below. The game is out later this year, although no date has been confirmed.