Boss: Kalypso Reveal Omerta - City Of Gangsters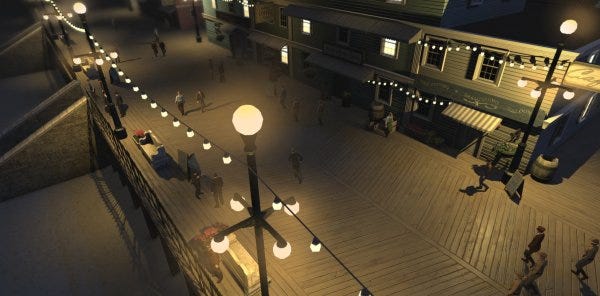 The first footage of Kalypso's Omerta - City Of Gangsters can be seen below. Kalypso report that it's "a strategy game focusing on the activities of organized crime in Atlantic City in the 1920s", and it's looking like an improved version of the engine they used for the recent Tropico games. The boss manages his criminal resources and has a familiar real-time strategic overview of what's going on in his city. However, we can expect it to be quite different when it comes to gunplay. Kalypso explain a bit more: "The turn-based combat in Omerta - City of Gangsters focuses on the tactical command of "The Boss" and his henchmen. Cover and stealth are essential parts of any shootout in the game."
Sounds intriguing. It's set for release at the end of 2012.