StarCraft 2 launches multiplayer revamp, final Nova ep
All change!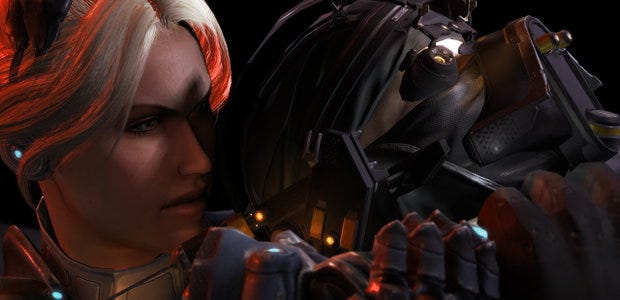 The third and final episode of StarCraft 2: Nova Covert Ops has arrived alongside a new update for Legacy of the Void [official site]. After years of waiting for the StarCraft spin-off that never was, the psychic super spy finally got her own story in this paid expansion. As for the update, it has brought a big rebalancing of SC2's multiplayer, adding and removing unit abilities, tweaking numbers, and generally shaking things up with the goal of making more builds and strategies viable.
Blizzard detail what they call the 'StarCraft II Multiplayer Revamp' in this blog post, explaining what they perceive as problems with each faction and how they're addressing them. "The intent behind these changes has been to bring the game to a place that is consistently full of diverse combat, strategically-rich choices, and balanced gameplay," they say. It looks like it'll take a bit of getting used to but Blizzard hope it'll be a solid foundation.
"As we continue down this path, changes to the game should become increasingly less-disruptive, allowing players to approach unprecedented mastery in various areas of the game," they say.
As for Nova Covert Ops, hey, episode 3 is now out. The three episodes, which each contain a few missions, cost £5.99/$7.49 apiece or £11.99/$14.99 for all three in the Battle.net Shop.
The full patch notes for update 3.8.0 are over here. The update will hit the North American servers today then launch in Europe on Wednesday.