Student-Made FPS Grim Looks Pacey, Explosive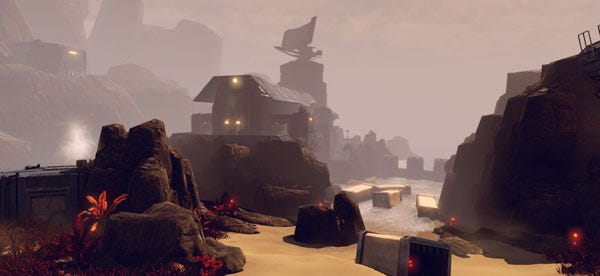 Boasting a Quake/Unreal sort of pace, Grim, by MorePolygons, is looking like my sort of thing. Much of the FPS stuff is familiarly run-and-frag, but it also allows crazy jumping, as they explain: "One of our unique mechanics (as seen in the video) is Leap, allowing you to quickly move around the level and escape enemy fire, or jump right into the action." You can see some of that going on in the video below, and it's mighty fine. They've also got an interesting assault-variant game mode, which you can read about over on their site.
I've not had a chance to play this yet - just off to Rezzed! - but you can download the beta from here. Trailer 'neath click.