Syndicoop: Four Men vs All The Other Men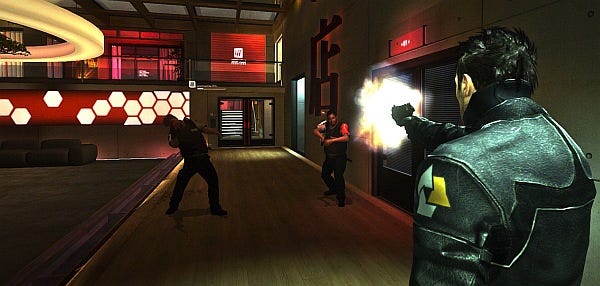 A reasonable number of folk around these parts are, I think it's safe to sweepingly generalise, a little nonplussed that Starbreeze's Syndicate remake is going down the mostly linear manshooter path. All along, though, we've been told the game's four-player co-op mode would entail a more direct nod to the strategicish Bullfrog original. Is that, could that be, true? Time to find out.


Well, I guess the answer's 'no' then. I'm not seeing much strategy in that particular hail of gunfire. Though squads of agents certainly err slightly more towards The Sacred Source than the lone adventures KILO MILOTON or whatever he's called.
All looks sort of noisy and brainless, but could well be so in the right ways - and despite the sort of deathmatch appearance of that video, remember this is co-op, which tends to significantly increase the odds of funtimes in and of itself.