Taking The Loong View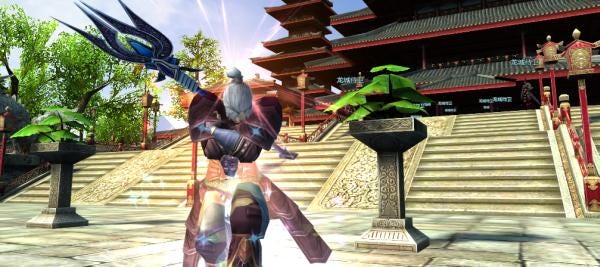 Below is a video showing exactly what an MMO isn't like. Chinese MMO Loong: The Power Of The Dragon is soon to reach Western shores via Gamigo, and to mark this occasion comes a video filled with clips of swooping dragons and epic battles. every now and then there's a split-second glimpse of what the game actually looks like. But you know, what else are they going to do? I'm really only mentioning this because I like the name. "Loong". Just saying it, or even pondering how to say it, is an enormous amount of fun. Get up from whatever you're doing and go say "Loong" to someone near by.
The free-to-play game has an extraordinary 40 million players in China, picked up since January this year, and apparently cost $10 million to make. It seems it boasts PvP battles with up to 500 players at once. It's to go into a Western beta this Summer. Do we need more Chinese free MMOs? You know what? If they're good, then sure we do.