The Alan Titchmarsh Show On Videogames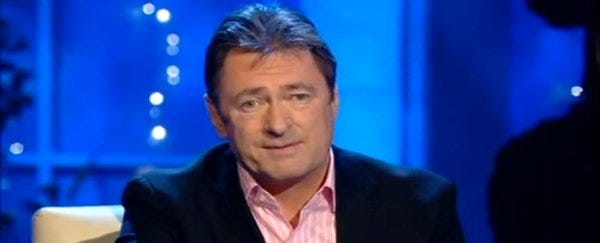 Because we really probably should post it even though no-one has the time to take it properly to task. I suspect we'd have said something similar to The Sixth Axis' Open letter to ITV. You have to feel for C&VG's Tim Ingham, who even by appearing on the show is pretty damn brave. Putting aside the research seemingly pulled from thin air, the latter-day attempt to link the Bulger killing to videogames is openly disgraceful. Watch and despair.
UPDATE: C&VG Uncover some interesting stuff about the vehemently anti-violent entertainment Julie Peasgood. She voice-acted in the old, terrible game Martian Gothic. The word you're looking for is "Hypocrite". It doesn't mean that she's particularly judgmental of large, African water-dwelling mammals.


As the Sixth Axis note, if you want to compose a polite complaint to ITV, here's their contact details. I stress, polite.