The Flare Path: A Fanfare of Foxers
Use brain! Win prizes!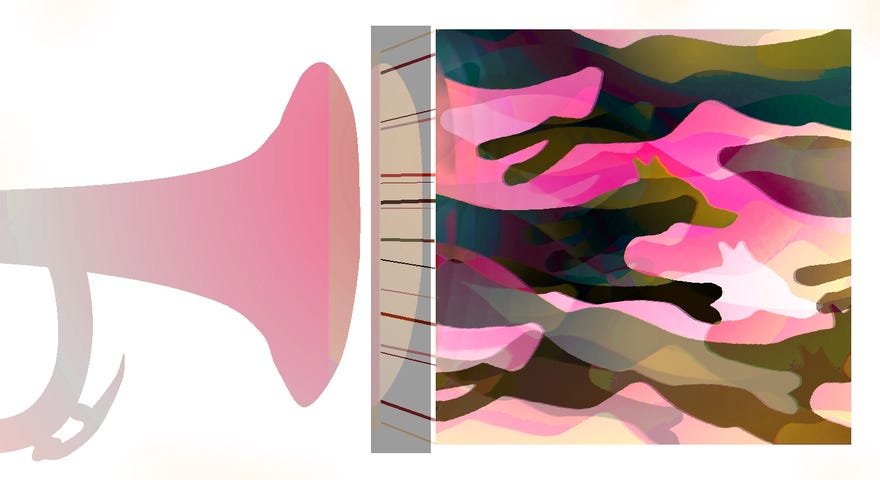 Like a sentry on a bitter night or the Isle of Man in a strong sou'westerly, Flare Path's birthday has a tendency to move about. Last year the champagne corks ricocheted and the streamers tangled on August 12. This year the big day is September 1. Today Rock, Paper, Shotgun's most Panzeriferous and Spitfiery column becomes a hexager. Celebrations will take the usual form – a litter of wet-nosed, bushy-tailed, berry-eyed foxers all far more approachable and, potentially, much more rewarding, than the standard co-op type. (COMPETITIONS NOW CLOSED)
Thanks to the generosity of Mimimi, Orbcreation, Lapioware, Killerfish, Every Single Soldier and Slitherine, I've got 25 genuinely brilliant games to give away. Send me (timfstone at gmail dot com) the solutions to one or more of the following foxers by 12.00 UTC Sunday and by Monday you could be happily skippering Sturgeons, sidetracking samurai, shepherding supply trucks, scowling at semaphore signals, or solo-circumnavigating the globe.
The 'Stuff Worth Bearing In Mind Before You Get Started' Section
NO ANSWERS IN THE COMMENTS! The last person to spoil an FP birthday special by sharing answers returned home to find a 'No-one likes a grass!' note taped to his dog and all his shagpile replaced by greensward.
There's no great rush. Your chance of success is the same whether you submit your answers at 13.10 today or 11.59 Sunday. All draws will take place on Sunday afternoon.
While you're welcome to enter all five competitions, there's a strict one-entry-per-person-per-puzzle rule. Thinking of surreptitiously submitting multiple entries for a particular foxer? Don't do it! You'll spend the rest of your life looking over your shoulder. Heidi Ham, Flare Path's improbably dogged Fraud Prevention Officer, quit her previous job as a professional Nazi hunter because she felt her employers, the Simon Wiesenthal Center, gave up too easily.
You may not need to completely solve a foxer to qualify for its draw. See individual puzzle instructions for details.
Each prize will come in the form of a Steam or, in the case of Diesel Railcar Simulator, an itch.io activation code. If you're not interested in a particular prize, please don't play for it.
Not heard anything by Monday? Hard luck, old bean. It appears that flock of 58 magpies you encountered on Friday wasn't an omen after all ("One for sorrow, two for joy. Three for a girl, four for a boy... Fifty-eight for a prize linked to foxes, fifty-nine for shingles and similar poxes.").
Flare Path's sixth year wouldn't have been half as entertaining or interesting without your input. During the past twelve months, amongst other things, you've helped liberate Latvia and Liberator SE Europe. You've powered a Grand Prix with illuminating race sim recommendations, and nudged who-knows-how-many devs in exciting new directions with wonderful wargame ideas. You've encouraged, amused, and informed week-in, week-out with your comments. Many thanks.
* * *
Castles foxer
(Five copies of Shadow Tactics: Blades of the Shogun up for grabs)
This beautifully crafted cloak-and-kaiken team tactics title heaped straw and wood shavings on the warm ash of my Commandos ardour. It's the reason I replayed Desperados: Wanted Dead or Alive in the Spring and, with help from Green King, recently returned to Sherwood Forest and Nottingham Castle. Mimimi give us the handsome, intricate levels, the entertaining operative skills and the tactical freedom that characterised the Pyro/Spellbound games; the likeable heroes and the strong story are an unexpected bonus.
Some of Shadow Tactics' most memorable levels feature fortresses. Send me the names of ten of the twelve real and fictional castles suggested by the following, not-very-cryptic collage foxer and your name will be tossed into the hat for Sunday's STBotS draw. (Name all twelve and your name will go in twice).
a. Windsor Castle
b. Castle Grayskull
c. Kubota Castle
d. Himeji Castle
e. Stirling Castle
f. Camelot
g. Vernon Castle
h. Prague Castle
i. Kronborg Castle
j. Colditz Castle
k. Heidelberg Castle
l. Castle Wolfenstein
* * *
Spot the Difference foxer
(Five copies of Diesel Railcar Simulator up for grabs)
Diesel Railcar Simulator transports you to a vanished England of kipper ties and council houses, flower power and football violence, industrial unrest and embarrassing TV, and does it without referencing any of these things directly. A flab-free train sim with a single, sizeable fictional route and an obsession with first-generation DMUs, it shines thanks to its persuasive physics, rich audio, and pick-a-service-any-service scenario approach. I've been driving it almost daily for the past month and still havent sampled half its 250+ timetabled turns.
Creator Oskari tells me he is currently "cleaning up and optimising the codebase to pave the way for more interesting updates in the future. New routes and trains are scheduled for later this year or early next year." Send me a copy of the following 'spot the difference' foxer with at least 23 of the 25 differences highlighted (Identify all 25, and your name will go into the hat twice) for a chance to board the delightful DRS without purchasing a ticket.
* * *
Missing Vowels foxer
(Five copies of Cold Waters up for grabs)
If the other submarine games tentatively scheduled for a pre-Christmas release, turn out to be as gripping as Cold Waters, 2017 will go down as a great year for PC periscopalians. A less ambitious outfit would have shifted the well-received Atlantic Fleet to a new era then put its collective feet up as the cash rolled in. Killerfish opted to homage Red Storm Rising instead, abandoning AF's multi-unit approach in favour of something much more focussed and sim-like. Although CW is devoid of polygonal gauges, switches and hatches, it's as tactically rich and realism-reverent as any 3D sub sim. Deep weapon and sensor modelling combined with dangerous AI and environments complicated by weather, thermoclines and zoological distractions, ensure every combat encounter is as thought-provoking as it is edgy.
As you'll discover if you successfully identify 17 of the sub-related 'things' on the following list and are lucky enough to be plucked from the CW hat on Sunday (Identify all 20 and your name will go into the hat twice).
Below is a list of "20 things that you might find in, on, or attached to a submarine" ('things' is used here in its broadest possible sense). Entries have been stripped of vowels and had any inter-word spaces repositioned. For example, if 'Sean Connery' was present, he might appear as…
SNCN NRY
Periscope would be
PRSCP
1. TRPD = TORPEDO
2. CHRT = CHART
3. CP TNNM = CAPTAIN NEMO
4. FLTPLN = FLOATPLANE
5. NGMM CHN = ENIGMA MACHINE
6. PTRM DSN = PETER MADSEN
7. NC LRRCTR = NUCLEAR REACTOR
8. GLLY = GALLEY
9. THB TLS = THE BEATLES
10. MMSNL NG = MOMSEN LUNG
11. GNTH RPRN = GUNTHER PRIEN
12. NTCT TR = NET CUTTER
13. PR SSRHLL = PRESSURE HULL
14. NC HCTL = ANECHOIC TILE
15. HYDRPLNS = HYDROPLANES
16. SLNC = SILENCE
17. TW DRRY = TOWED ARRAY
18. BNK = BUNK
19. SNRKL = SNORKEL
20. TRYTM PST = TROY TEMPEST
* * *
Anagrams foxer
(Five copies of Afghanistan '11 up for grabs)
Every Single Soldier's latest COIN wargame explains, as eloquently as any documentary or history book, why, sixteen years after the US-led invasion, large tracts of Afghanistan are still under Taliban control. By embracing asymmetry and emphasising the logistical challenge and the need to win hearts and minds aswell as battles, A'11 forces you to ditch old habits. Its turns are studded with fascinating dilemmas. Where do I site my next FOB? How should I route that supply Chinook? Which wounded infantry unit should I medevac first? How should I employ the green ANA troops I've just trained? Which of those two road hexes is most likely to conceal an IED?
A'11 may be the best Afghanistan game available but its setting is far from unique. Below are the icons and anagrammed titles of ten games that either feature Afghanistan as a playable nation, or are set wholly or partially in the country. Decipher at least eight of them to be eligible for the A'11 draw (Name all ten and your name will go into the hat twice).
TOP ROW
Heliborne
Hearts of Iron 2
Don Bradman Cricket 17
Heavy Fire: Afghanistan
Combat Mission: Afghanistan
BOTTOM ROW
Squad Battles: Soviet-Afghan War
Call of Duty: Black Ops 2
Supreme Ruler Ultimate
Delta Force: Taskforce Dagger
Joint Task Force
* * *
Where am I? foxer
(Five copies of Sailaway up for grabs)
Brendan hasn't been the same since he came back from his epic Northwest Passage jaunt. He now walks with a pronounced rolling gait and carries his things about in a salt-bleached duffel bag. If you're talking to him and he happens to hear the keening of a seagull he'll instantly lose focus. And we've all learnt never to mention inclement weather in his presence, any "Wind's getting up" or "It's blowing a gale out there" type-phrases invariably eliciting a derisive snort from a man who claims to have "flown a claw anchor like a child's kite" during one particularly fierce storm in the Bering Sea.
Fancy roaming the oceans like our Brendy? You need Sailaway, a yachting sim that combines the salty atmosphere of Virtual Sailor and the ropey realism of Sail Simulator, with multiplay, global coverage, and Real Weather. Send me the answer to the following question and Orbcreation's spumy bow-batterer could be yours.
Where am I? (City and street name required)
I'm standing next to a marina
I'm at the same latitude as an unusual desert
The city I'm in is popular with pilgrims
I'm 20km from the nearest international border
Napoleon lost a valued general near here
The street I'm on sounds like it was named after an infamous Belgian
I can see a whale
I'm 250m from a ruin that sounds like a location in a fantasy RPG
The local prison is now a museum
The country I'm in won no medals at the 2017 Athletics World Championships
If you flew direct to the South Pole from here you'd pass over one of the world's deepest lakes.
I was in Acre, Israel, on Leopold II Street.