The Foxer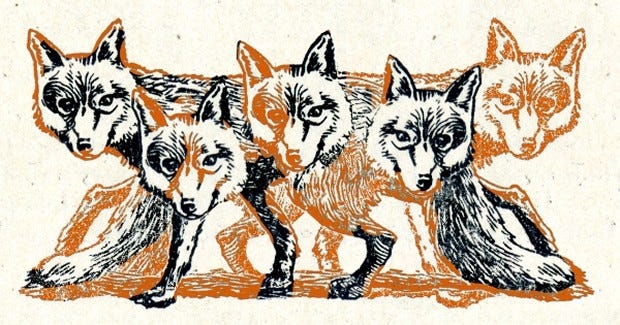 Warm-up Foxer (Where am I?)
I'm standing outside a cheese shop, admiring a rather smart blue and white electric multiple unit. The street name suggests a plant used to make a local beverage was once grown in this vicinity. I'm in a country that's in the G20 but not the G8. I'm 9.78 kilometres from an obelisk and 11.64 kilometres from the statue of a sportswoman. The local football club was founded in 1913 and play at a ground one and a half miles from here. That ground shares a name with the venue of a Twentieth Century War. I'm at the same latitude as a country with four stars on its flag. I'm 100 metres from a carousel.
Feature Foxer (Word Chain)
Tired of fabricating word ladders, Roman has moved on to word chains. To completely defox this example you'll need to provide him with the sequence of 24 words suggested by the clues below. A word can be any length and is linked to the next word in the chain by its last two or three letters. For instance 'honeysuckle' might be followed by 'leviathan'. 'Handel' could come next. Then 'delta'. Then 'Tallinn'. And so on.
Complicating things a tad are the six red italicised clues. These have been shuffled. For example "Something the P-51 has that the P-38 doesn't" probably doesn't refer to word #8
1. A vehicle muscular enough to move this
2. A Cold War cloud cleaver
3. Killed by Wikipedia in 2009
4. The city shown in this Google Street View snap
5. A process important to modern submariners
6. An Asian capital
7. Travelled by TARDIS for a couple of years
8. Something the P-51 has that the P-38 doesn't
9. A moth and a mineral
10. He invented a very early form of this machine
11. Electra was one of her sisters
12. A German city capable of molesting a British one
13. A Metro station in central Paris
14. Related to the zebra and the ballista
15. Malign Medieval bread ingredient
16. It sunk several ships in 1971
17. A country bombed by the Allies during WW2
18. A General Secretary of the Communist Party of the USSR
19. Shaped like a Model 39
20. The last BR steam loco for example
21. Some of their latest products sport this logo on the box
22. A country represented by one athlete at the 2018 Winter Olympics
23. German aircraft carrier
24. Low-tech novichok
* * *
SOLUTIONS
Last week's warm-up foxer location: I was here (defoxed by Gusdownnup)
Last week's collage theme: piracy off the coast of Somalia (defoxed by eeldvark and AFKAMC)
a to f & o. The names of various ships attacked by Somali pirates (Gothnak, Stugle, AFKAMC, beleester, Arioch_RN)
g. Locomotive horn (phlebas)
h. WIRED logo (WildebeestGames)
i. Bloch MB.150 (AFKAMC)
j. Decision Games logo (eeldvark)
k. ADEN cannon pack (eeldvark)
l. DB Class 151 (phlebas)
m. Grace Darling (phlebas)
n. Pirate Bay founder Gottfrid Svartholm (eeldvark)
p. Somali banknote (eeldvark)
q. 'We Didn't Mean to Go to Sea' by Arthur Ransome (phlebas)
r. Gulf of Aden: Task Force Somalia shortcut