The Foxer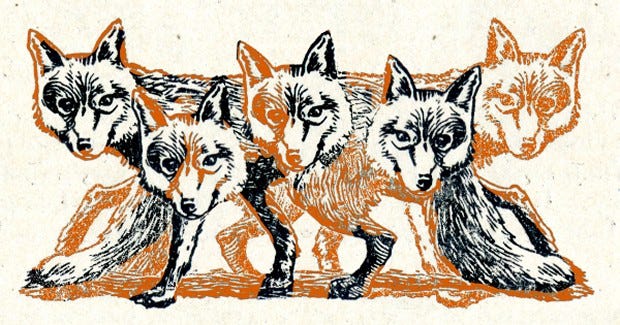 Roman's 1/16 Meccano model of a Mulberry Harbour has barked its last shin. You'll now find it in the pond beside the defoxing annexe rather than in the defoxing annexe itself. My Chief Foxer Setter assures me the structure will take the weight of a 1/16 RC Sherman tank but until I've finished DD-ing my Tamiya M4 that claim will remain untested.
a Bathers at Asnières - Seurat (All is Well)
b The Subsiding of the Waters of the Deluge – Cole (unsolved)
c Judgement of Paris – Botticelli (unsolved)
d Gibraltar – Pears (Stugle)
e The Triumph of Death – Bruegel (Cooper)
f Train Smoke – Munch (unsolved)
g The Fall of Nelson – Dighton (Stugle)
h Dangerous Work at Low Tide – Ravilious (unsolved)
i Day and Night – Escher (unsolved)
j Pan American Unity - Rivera (unsolved)
k The Wave - Hokusai (mrpier, unacom)
l The Entrance to the Grand Canal, Venice – Canaletto (All is Well, Cooper)
m The Fighting Temeraire – Turner (mrpier)
n Watson and the Shark - Copley (unsolved)
o The Pool of London - Derain (phlebas)
p On London River – Everett (unsolved)
* * * * *
Below is a list of '25 Things You Might Find In A Desert' ('Things' and 'Might' are used here in their broadest possible senses). For purposes of obfuscation, the 'things' have been stripped of vowels and had spaces repositioned. For example, if 'bactrian camel' was present, it might appear as…
"BCT RNCML"
The last five entries in the list – those marked with asterisks – are especially fiendish. Not only are they vowel-less they have also been anagrammed.
1. DTPL M
2. JRB
3. SNCM PSS
4. TS KNRDR
5. KNGCL N
6. T HT SRFD KR
7. SS
8. FLYN GBXCR
9. SLK
10. RDL PHVLNTN
11. SMM
12. PRT
13. FRYS TRK
14. MNG LND THWRM
15. PPPLC RNR
16. YRDNG
17. HTLCL FRN
18. BG ST
19. KNGHTS BRDGBX
20. DR WRFRT
21. *PK
22. *RRZZ
23. *HXPSN
24. *KZBMR
25. *CLMNS