The Foxer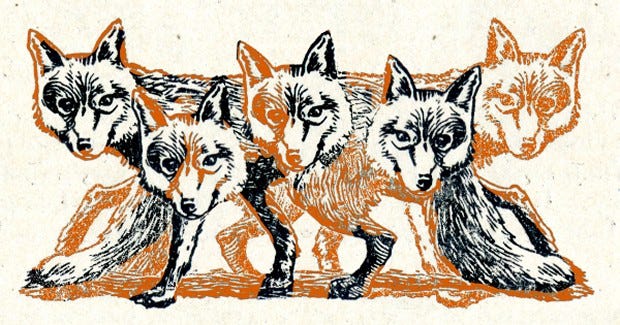 As you can see, the foxer annexe now boasts a sizeable marine aquarium. That decaying 1/72 Me 323 Gigant on the bottom was Roman's idea. Look closely and you should be able to make out a little Sd.Kfz. 7 halftrack and Flak 36 artillery piece inside the fuselage.
Last week's theme: The Toyota War (defoxed by SpiceTheCat)
a. Aouzou Strip (Shiloh)
b. Chadian president Hissène Habré (phlebas)
c. Battle of Fada (phlebas)
d. Toyota (Rorschach617, unacom)
e. MILAN (BryanTrysers)
f. Mi-24 Hind (unsolved)
g. Opération Épervier (Rorschach617, Hydrogene)
h. Muammar Gaddafi (unsolved)
i. Chad (Shiloh, AFKAMC, Iglethal)
j. Battle of Maaten al-Sarra (Baldrick)
k. Sahara (AFKAMC)
* * * * *

Below is a list of '25 Things You Might Find In A Mine' ('Things' and 'Might' are used here in their broadest possible senses). For purposes of obfuscation, the 'things' have been stripped of vowels and had spaces repositioned. For example, if 'mine cart' was present, it might appear as…
MNC RT
The last five entries in the list – those marked with asterisks – are especially fiendish. Not only are they vowel-less, they have also been anagrammed.
BS TFL CK!
1. HLT RCK
2. ND NJNS
3. STNKD MP
4. GLN
5. GRDLM P
6. MN TYML
7. DHLBS CHBMB
8. RCHRDH NNY
9. HYDR LCCHCK
10. MTR LDFNDR
11. MT HNGS
12. PRGR NTK
13. MDN NFBR GS
14. MNTRP
15. BLCP
16. GGL
17. LYMP CSTRLS
18. CHNDLR
19. BRTTC
20. CHRLSBRN SN
21.* STYP
22.* XWTHB RCK CLVT
23.* CYNR
24.* PPP TR
25.* RPSP