The Foxer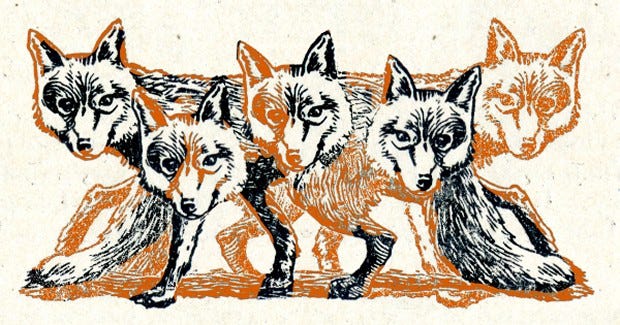 With autumn fast approaching, the Defoxing Annexe would like to remind visitors – especially those that arrive via the footpath from Digby-le-Hope station – that the 1/16th Matilda Scorpion tank to the right of the main entrance doubles as a boot cleaner (tread on the turret to activate the miniature mine flail). Since last year's teething troubles we've substantially reduced the RPM and replaced the steel chains with nylon ones. Damage to footwear and feet is now highly unlikely, though we still recommend you tuck trailing laces into boot tops before using the device.
Last week's theme: watches (defoxed by phlebas)
a 'Albert' pocket watch chain (phlebas)
b Rolex Oyster (unsolved)
c Fob watch (phlebas)
d 2mm Kolibri pistol (AFKAMC)
e John Cooper from Desperados (All is Well)
f SOE Agent "The White Rabbit" (unsolved)
g Breitling Jet Team (AFKAMC)
h The Tin Man (AFKAMC)
i Pocket watch (eeldvark)
j Hunter-case watch (AFKAMC)
k Detail from Live and Let Die poster (phuzz)
l Watch crown (All is Well, phlebas, Artiforg)
* * * * *
Foxer Fact #712
On the morning of September 2, 1953, a North Korean defector flew a brand new MiG-16 (NATO reporting name "Foxer") from Sunan just outside Pyongyang to the Kimpo Air Base in South Korea. Unfortunately for the USAAF, the machine was returned to Sunan the very next day by a South Korean defector.